---
Wood substrates
Our wood substrates are produced by heating sawdust to kill any unwanted moulds and bacteria. Then the sawdust is spawned and the mycelium grows through the substrate. Depending on the type of mushroom, our substrate packs are ready for use after between three weeks and three months. We also supply unspawned compost for customers to spawn themselves.
Available from stock:
Shiitake (Lentinus edodes)
Nameko (Pholiota nameco)
Pioppino (Agrocybe agearita)
King oyster mushroom(Pleurotus eryngii)
Grey oyster mushroom (Pleurotus ostreatus)
Golden oyster mushroom (Pleurotus citrinopileatus)
Pom Pom Blanc (Hericium erinaceus)
Coral mushroom(Hericium coralloides)
Spawned on request:
Beech mushroom(Hypsizygus tessellatus)
Maitake (Griffola frondosa)
Reishi (Ganoderma lucidum)
Pink oyster mushroom(Pleurotus salmoneostramineus)
Packs
Our wood substrates are packed in handy 3.5 kg or 2 kg plastic bags.
3.5 kg pack size: diameter ± 25 cm, height ± 20 cm
2 kg pack size: length ± 20 cm, width ± 15 cm, height ± 20 cm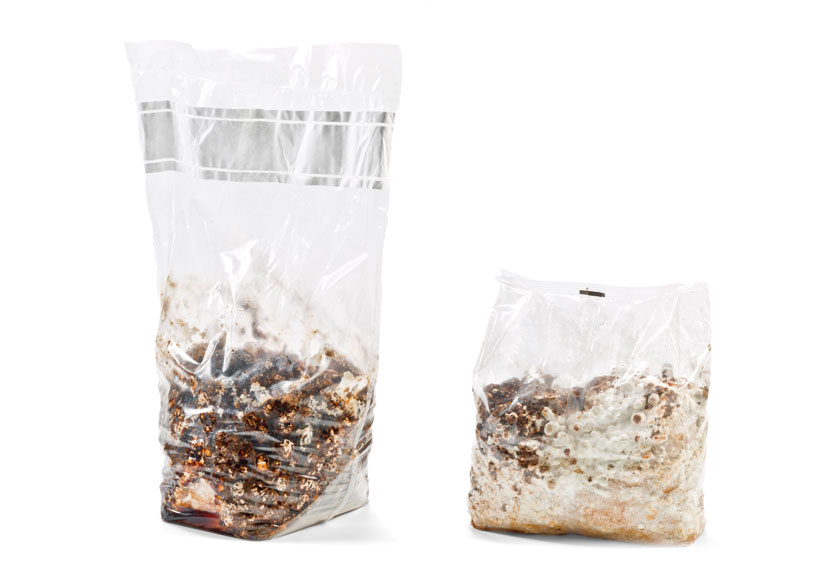 Delivery specifications
Packs are delivered on Danish trolleys or in big bags on 1.20 x 1 m pallets.
Packs per unit
| | | |
| --- | --- | --- |
| | Packs 3,5 kg | Packs 2 kg |
| Danish trolley | 96 | 162 |
| Big bag on pallet | 150 | - |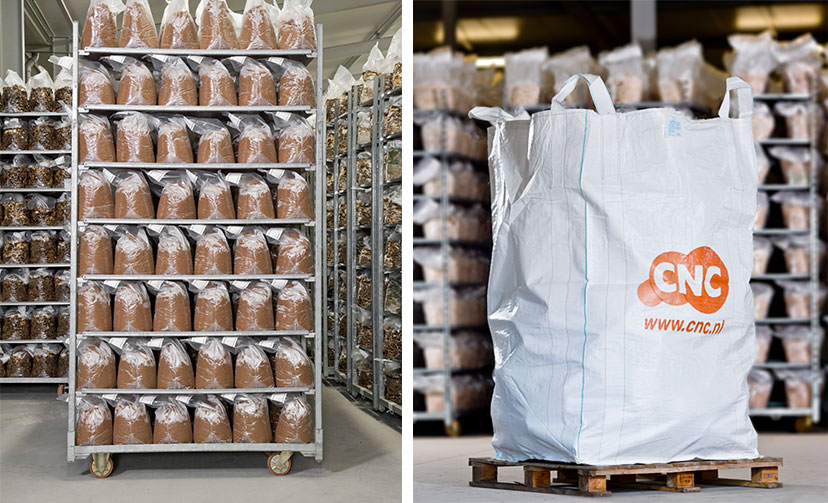 Please return Danish trolleys as follows: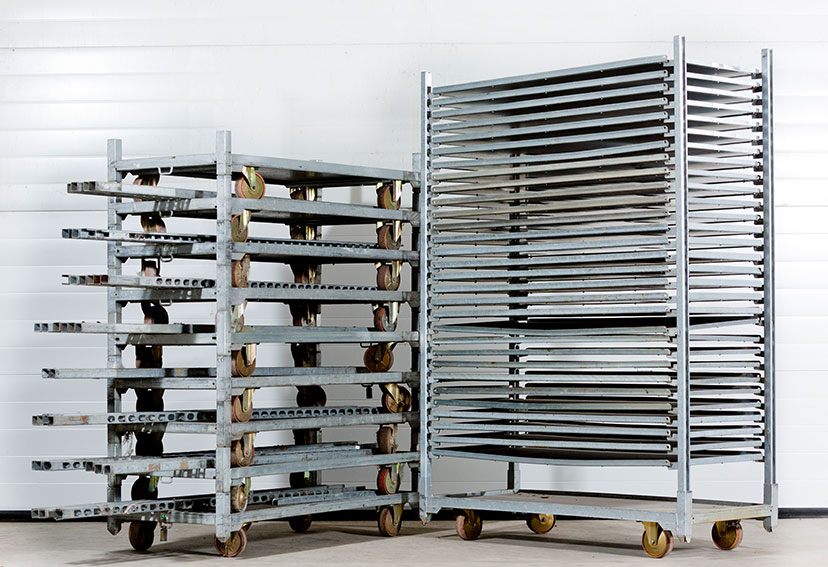 Certification
All our wood substrates are certified organic. We are inspected by the Dutch organic inspection body Skal: www.skal.nl.

Click here to view our EKO certificate